INSURANCE PRODUCTS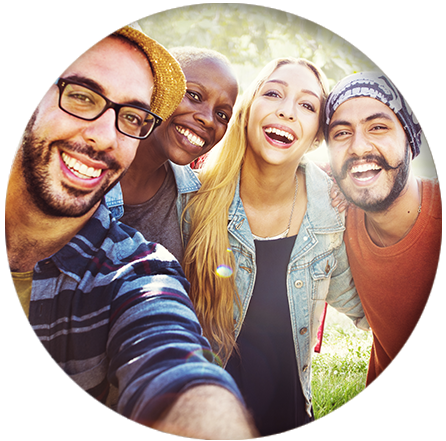 Life Insurance on loans at low cost
Family Life Insurance available at low cost
Disability Insurance on loans available at low cost
Auto Insurance Applications
Member-Direct Personal Insurance Programs
The products offered:

Are not federally insured
Are not obligations of the Credit Union
Are not guaranteed by the Credit Union
The TruStage Health Insurance Program: Simplify your search for affordable health care.
The Affordable Care Act means nearly every American must have health insurance. If your employer doesn't offer a plan, if you don't qualify for Medicaid and if you're not yet eligible for Medicare, you'll likely need to purchase a health insurance plan on your own.

The TruStage Health Insurance Program can help. You can easily compare health insurance plans from multiple carriers, get quotes, receive expert advice and purchase coverage that makes sense for you and your family.

From determining which doctors are available, calculating financial assistance, and arriving at the price of your plan, the TruStage Health Insurance Program with GoHealth is ready to help members.
TruStage™ Auto & Home Insurance Program
Exclusively for credit union members like you, the TruStage Auto & Home Insurance Program provides affordable top-quality protection. You could enjoy discounted rates combined with online convenience and 24/7 claims service.

Get your free quote today or call 1-855-483-2149.

TruStage™ Auto and Home Insurance program is offered by TruStage Insurance Agency, LLC and issued by leading insurance companies. Discounts are not available in all states and discounts vary by state. The insurance offered is not a deposit and is not federally insured. This coverage is not sold or guaranteed by your credit union.

MAH-1112-7C9E


TruStage: Insurance the credit union way.
Insurance protection is part of a solid financial plan. From getting a good rate on coverage for your car to making sure your life insurance is adequate, dependable insurance coverage ensures financial relief when you need it. And along the way, you'll take comfort in knowing you're protected.

TruStage insurance products and programs help members protect what matters most. Backed by nearly 80 years of working in partnership with credit unions and their members, you'll find products for life, car, AD&D, long-term care, home and more. TruStage offers straightforward information, real value and assurance. And it's only for credit union members like you.

To learn more, get quotes or just explore, visit trustage.com


The products offered:
Are not federally insured
Are not obligations of the Credit Union
Are not guaranteed by the Credit Union